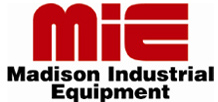 Industrial Controls
LS Industrial Controls
Also See

Meta-MEC series Contactors





Meta MEC series control components are suitable for switching, protecting and starting motors and plants. The components are aiming for space-saving, flexibility, convenience and easy wiring, installation through various accessories.

Types

Meta MEC series Magnetic Contactors & Mini Contactors
Meta MEC series Thermal Overload Relays, Digital Motor Protection Relays, Electronic Motor Protection Relays
Meta MEC series Starters

Ratings

Magnetic Contactors

Complete ranges 3-pole and 4-pole up to 800A Contactors
(4kW ~ 440kW at AC3 380/440VAC)
3 pole contactors: 20 rating classes in 8 sizes, AC/DC controls are available.
4 pole contactors: 19 rating classes in 7 sizes, AC/DC controls are available.

Mini contactors

2.2kW~7.5kW at AC3 380~440VAC according to IEC60947-4

Starters

Enclosed motor starters: 4~45kW AC3 380/440VAC
D.O.L starters: 2.2kW~440kW AC3 380/440VAC

Overload Relays: 0.1~800A

GT series: Thermal Overload Relay - 0.1~800A
GMP series: Electronic Motor Protection Relay - 0.3~80A
DMP series: Digital Motor Protection Relay - 0.5~60A

Various accessories

Compliance with international standard

Certification: KEMA CB certification, CE mark

Meta-MEC series Manual Motor Starters





Meta-MEC MMSs are suitable for switching and protecting three-phase induction motors of up to 45kW at 400VAC and for loads with rated currents of up to 100A.

Complete ranges up to 100A and High breaking capacities upto 100kA at 415VAC
More efficiency through various functions and compact design
A wide variety of accessories enables a flexible response to changes in specifications

Types

MMS32S, MMS32H, MMS63S, MMS63H, MMS100S, MMS100H

Ratings

It covers all ratings up to 100A.

Function

Protection of group installation
Protection of circuits
Motor protection & Starter protection
Wide range of ambient temperature compensation
Phase failure protection

Feature

Width : 45mm for 32A, 55mm for 63A and 70mm for 100A
Three position operator: ON-OFF-TRIP
Complete range of common accessories
Handle lock in the OFF position
Class 10, 20 overload trip characteristics
Trip test available
Finger safe terminal
DIN rail & Screw mounting

Standard

The components fulfill the international standard IEC 60947.
In U.S, the devices can be used as Manual Motor Starter in Group Installations
according UL508. The approval for UL508 Type E Combination Starter is under
preparation.