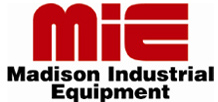 Industrial Controls
Fuji Industrial Controls
Also See

Pushbuttons, Selector Switches, Pilot Lights

The FUJI's compact, finger-size 16mm diameter Push Buttons significantly reduce the size of the required panel, and come in various types and colors for easy identification. FUJI Command Switches are also designed to provide highly reliable mechanisms suitable for solid state and other electronic circuits. Their advantages include:

Strong construction to meet IEC Standards
UL, CSA and TUV approved
Excellent contact reliability
Compact size with short depth
Bright, long-life lamps
Push buttons with finger guards for accurate operation
Color tips on push buttons

Manual Motor Starters

Provide Circuit Breaker functions and Overload Relay functions.
Meet cUL listed Group Installation Regulations of National Electrical Code (NEC)
Reduce the number of Circuit Breakers or Fuses in your motor control panel.
32A frame size (45mm width) and 63A frame size (55mm width), standard and high breaking capacity models available.

Contactors & Overload Relays

Offer new SC-M series Mini Contactors (up to 5HP at 480VAC),
SC-E series Contactors and TK-E series Overload Relays (up to 100HP at 480VAC).
Both SC-M and SC-E series Contactors have 24VAC,120VAC, 240VAC, 24VDC and various other operating coil voltages.

Combination Starters

Fuji MMS can be combined with an SC-M series Mini Contactor and SC-E series Contactor for a combination starter.
Fuji MMS Type E and F, cUL listed as Self-Protected Combination Controllers, replace a UL489 Circuit Breaker or Fuse in a motor branch circuit.