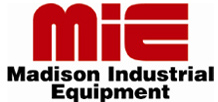 Automation
Mitsubishi Automation

Automation Platforms

Q Series
Q Series stands apart from conventional PLCs. It is a new, multidisciplinary automation platform addressing needs of OEMs and end users scalable across the general scope of automation applications from smaller to very large systems. While PLCs are typically limited to sequence control, Q Series offers a broad spectrum of different automation capabilities. We refer to it as an "automation platform", as sequence control is just one of its many capabilities. It is equally capable of process, sophisticated motion and open, PC based control, either individually, or simultaneously. Hence Q Series is much more than just a PLC.

Human Machine Interface

A900 Series HMI's
The A900 GOT Series of Graphical Operator Terminals(GOT) is a complete line of touch screen displays featuring  full-sized screens and enhanced maintenance functionality.  This family of touch screen displays offers a wide selection of different displays ranging from monochrome EL version all the way up to 256 color TFT and LCD displays.  Quality graphical objects and bitmaps can be combined with libraries that exist to offer a wide variety of devices, images and animation effects.

Motion Controllers

Q/QH Series Motion Controller
The Q and QH Series Motion Controllers meet your needs for higher performance and smaller size. Ideal for 1.5 to 96 control axes. Various motion controller operating system software packages are also available. With increased high-speed motion, flexibility and compatibility of the Q Series Automation Platform, the Q and QH Motion Controllers are the best choice for next-generation motion control technology!

Motor Control

S-N Series
Performance with a refined new design and functional beauty.

Programmable Logic Controllers

Alpha Series
Alpha controllers are designed to provide easy, flexible and powerful control that is rugged enough for the factory floor, and easy enough to use at home.

Robots

| | |
| --- | --- |
| | Mitsubishi remains a leading supplier of light-duty, industrial robots. They are the ideal choice for applications such as assembly, wafer handling, semi-conductor applications, soldering, parts deburring or any task too dangerous or exhausting for humans. High performance harmonic drives provide Mitsubishi robots power and production speed like no others in their class. |

Safety PLC

QS Safety PLC and CC-Link Safety
The QS is an IEC 61508 SIL 3/EN 954 Category 4 certified Safety PLC suitable for all critical safety applications. It is complemented by the open CC-Link Safety device level network, which is also SIL 3 certified for the networking of vital safety devices, such as emergency stops, light curtains and pressure mats.

Servo Systems

MR-J3 Series & MR-J3 Linear Servo
The MR-J3 has raised the bar for servo speed and performance. With a capacity range of 50W to 55kW, we reduced the size of both the amplifier and motor, added a high resolution encoder and advanced auto-tuning and vibration control. The J3's high torque motor can operate at up to 6000 rpm, and with a speed frequency response of 900 Hz. Twenty percent smaller than its predecessor, the J3's high resolution 262,144ppr encoder is mounted as a standard to provide stability even at low speeds. Mitsubishi Electric Automation's original model adaptive control and ever-evolving automatic tuning function makes precise tuning easy and the J3's advanced vibration control suppresses vibrations automatically. Set-up, diagnostics, and tuning are easy, thanks to MR-Configurator, a Windows™-based software package. MR-Configurator has many improved diagnostic functions, such as an advanced machine analyzer, software oscilloscope, and high speed monitor. A parameter setting window makes start-up easy, and a USB interface enables high-speed sampling and long-term wavelength measurement. The MR-J3 supports the following control methods: Position, Speed, Torque, SSCNET Network, CC-Link and RS-485 Multi Drop.