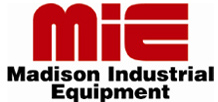 Custom Controls

Arrow Speed Custom Controls

Arrow's specialty is developing custom variable frequency drive system solutions. We also engineer and assemble control equipment for all electric motor applications. In addition to variable frequency drives, these can include DC drives, softstarts, servo controls and PLC systems. No matter what your requirement in speed control for electric motors, we can find a timely
cost-effective solution that delivers greater production, higher efficiency and greater reliability.
At Arrow Speed we have assembled all the elements required to support our leadership position including:

A select group of reliable, high performance suppliers including Mitsubishi, Benshaw, TMEIC and Baldor
A professional engineering team to convert your application idea into a detailed solution
The largest CSA/UL custom panel shop in Canada – we build everything from 1 hp starters to 300 VFD MCC lineups
The largest stock of VFDs in Canada – all voltages, all sizes
A team of factory trained service technicians deployed at key locations to deliver timely commissioning and repair ervices And perhaps most important of all – our company focus on speed control. This is what we do for a living – we design, manufacture and support speed controls!